Benjamin Stanfield, Chief Diving Officer and Owner
SDI/TDI Instructor#24982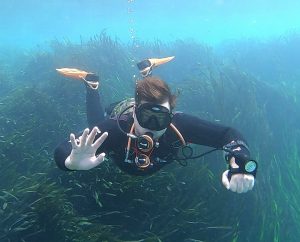 Benjamin is a one-of-a-kind dive instructor. His passion for education, safety and exploration make him a student favorite. He has been diving since 2011 and teaching since 2016. He is a highly- experienced, well-rounded instructor.  He spends a lot of his time working as a Recovery and Public Safety diver when he is not teaching SCUBA courses. He is a Navy Combat Veteran and has a deep devotion to duty for caring for his veterans.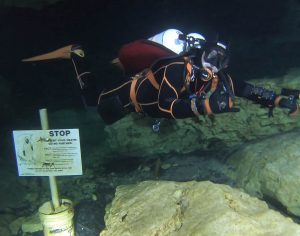 His diving experience includes the clear waters of the Cayman Islands, Cabo San Lucas, the caves of Florida, the mountain lakes of the Appalachia, and the low country of the Cooper River. He has an extensive resume in the dive industry to include; deckhand, shop manager, boat operator, service technician, and guide and gas blender. Benjamin is highly-regarded as a top quality sidemount Instructor. When not teaching, he is either taking classes to further his knowledge or maintaining his skill proficiency of all forms of diving. He regularly dives backmount doubles on technical dives for leisure and exploration. He is a military veteran with a diverse background; he continues to serve his community in many forms to this day. He has also appeared as a technical safety diver on the Discovery Channel.  He enjoys studying decompression theory while watching his favorite TV show, SEA HUNT.
He has many course offerings including several that are not listed. He teaches everything from Discover Scuba, Technical Decompression Diving, Service Technician training and many other niche courses. He is very good with those who have anxiety and those who wish to polish their skills, regardless their experience.