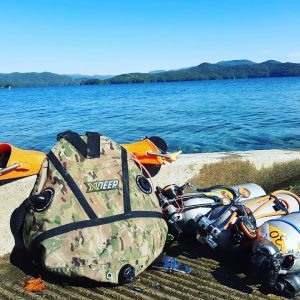 WE ARE A PRO FIREARM BUSINESS AND FULLY SUPPORT ALL YOUR CONSTITUTIONAL RIGHTS!!!!
The Training Center is located at 225 Hemphill Street Toccoa, Georgia 30577.
We have a fully operational fill station.
However, All customers needs to Ring the Door Bell on the Side of the House or Call 706-244-6994. We are typically always open from Wed to Sunday 1000-2100, However, it is best to call in advance to ensure we are not out teaching classes or underwater diving.
Business hours change as we are in the water and travel often. Somedays we have classes from 8am and can still teaching late at night. We have even done Night classes for those who have had to due to their hours. We are as flexible as we can be. Please understand though, we get booked sometimes 3 to 6 months in advance. If you are seeking training you must plan for it ahead of time. Last minute training opportunities are rare.
Sometimes we are out on calls working on other Job Sites.