Safety is the most important factor with us. above all else we focus on the qualitative approach and a progressive learning environment. To us they are not just fancy words or catch phrases. We work with children as young as 8 years old and up.
Here at Deep Adventures we offer something unique. Our services are personally catered to your needs and career goals. We focus on high quality training and less on sales and gimmicks.  Our instructors combined have over 100 years worth of Instruction under their belt and even more years of real world experience. Our goal is to make you think hard about diving, and be creative when solving diving related problems.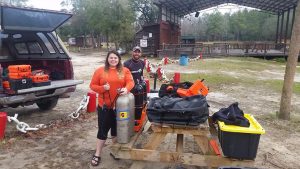 We will be punctual and arrive for the classroom, fieldwork and in-water sessions ready to help you learn techniques and skills that will make you a better diver and be better prepared for the rigors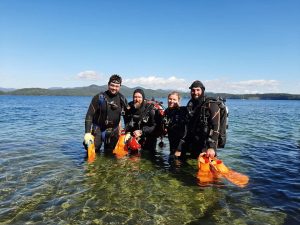 of diving. Our training plan is to put you to the test both physically and mentally, your training will be precise and concise. There will never be corners cut. During the course we will give you honest assessments of your progress and point out areas of strength and weakness during debriefings.
Deep Adventures Prides themselves on high quality training by going the EXTRA FATHOM for your needs. Our Students are never mediocre and minimum standards are never our target goal.